Fall-ing In Love with Brandon Grimes & Adrienne Paquin
Autumn's here and love is in the air! Join us for classic love songs & duets as Brandon Grimes and Adrienne Paquin return to their native Boston from NYC to sing selections from Sinatra, the Beatles, Rogers & Hammerestein & more!
NOTE: Oct 7's performance is already SOLD OUT so don't delay in getting your tickets for the two remaining performances on Oct 8.
Our menu is a Cup of Soup du Jour, Warm Rolls & Butter, Chicken Picatta OR Baked Schrod w/ Classic Crumb Topping. Both meals come with Whipped Mashed Potatoes, Seasonal Vegetable, New York Cheesecake and Coffee, Decaf and Tea. NOTE: You will be asked to make your choices at checkout.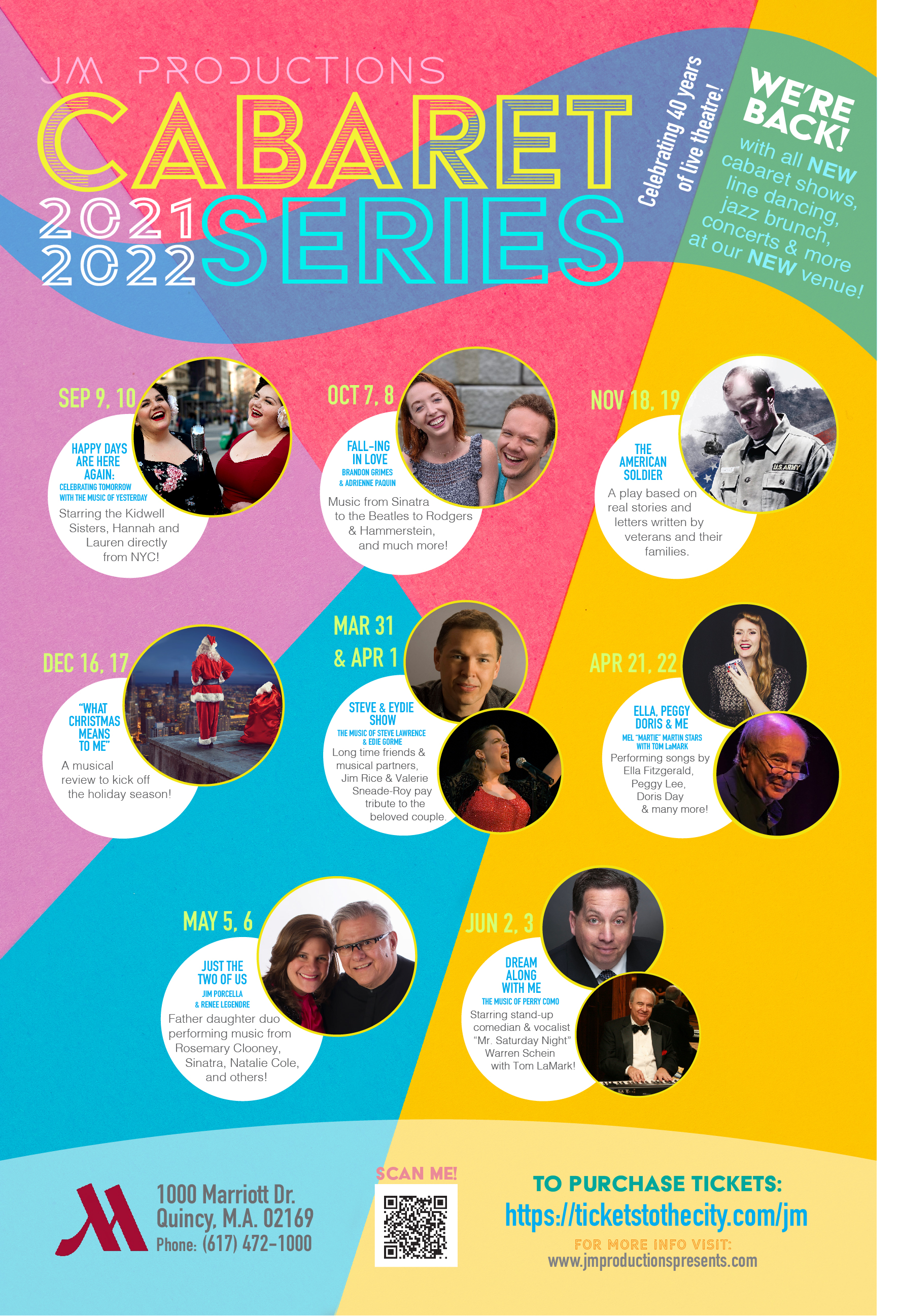 Marriott Hotel 1000 Marriott Drive Quincy, MA 02169
Marriott Hotel 1000 Marriott Drive Quincy, MA 02169
Thursday, October 7 @ 11:30 am
Friday, October 8 @ 11:30 am
Friday, October 8 @ 6:30 pm
Price: $0.00
Buy Tickets