What Christmas Means to Me
"What Christmas Means to Me" is the musical revue tailor-made to "kick off" the holiday season. This musical and dining event is a perfect solution for holiday gatherings. The show is rich in variety with a superb cast of performers. We even have a sing-along and holiday contest for our audiences.
Our menu is a Cup of Soup du Jour, Warm Rolls & Butter, Chicken Picatta OR Baked Schrod w/ Classic Crumb Topping. Both meals come with Whipped Mashed Potatoes, Seasonal Vegetable, New York Cheesecake and Coffee, Decaf and Tea. NOTE: You will be asked to make your choices at checkout.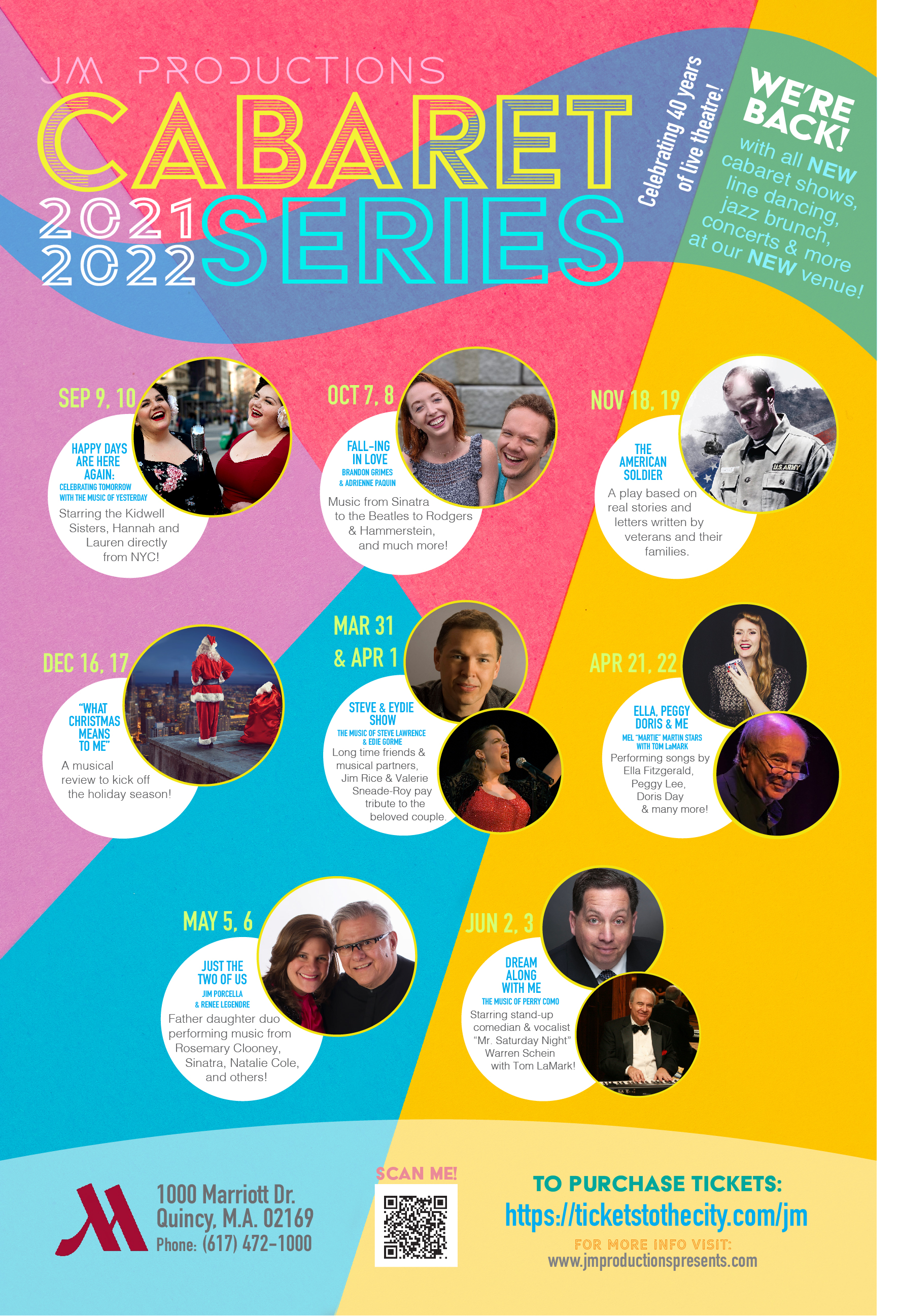 Marriott Hotel 1000 Marriott Drive Quincy, MA 02169
Marriott Hotel 1000 Marriott Drive Quincy, MA 02169
Thursday, December 16 @ 11:30 am
Friday, December 17 @ 11:30 am
Friday, December 17 @ 6:30 pm
Price: $0.0
Buy Tickets