The American Soldier
The American Soldier is a play based on stories and letters written of veterans and their families from the American Revolution to our conflicts in Iraq and Afghanistan. Direct from the Kennedy Center for Performing Arts & The Library of Congress we are proud to bring this show to Quincy.
Our menu is a Cup of Soup du Jour, Warm Rolls & Butter, Chicken Picatta OR Baked Schrod w/ Classic Crumb Topping. Both meals come with Whipped Mashed Potatoes, Seasonal Vegetable, New York Cheesecake and Coffee, Decaf and Tea. NOTE: You will be asked to make your choices at checkout.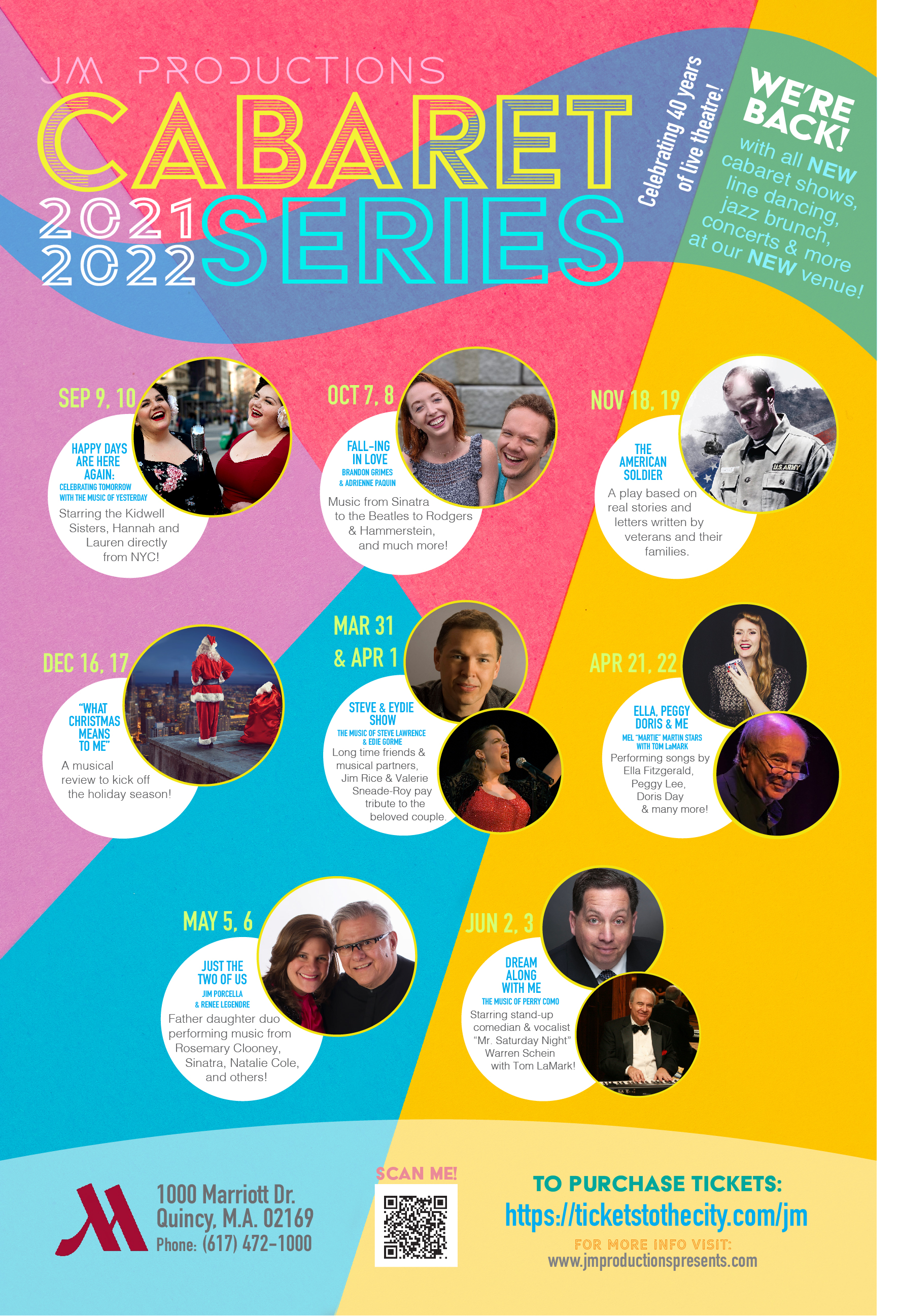 Marriott Hotel 1000 Marriott Drive Quincy, MA 02169
Marriott Hotel 1000 Marriott Drive Quincy, MA 02169
Thursday, November 18 @ 11:30 am
Friday, November 19 @ 11:30 am
Friday, November 19 @ 6:30 pm
Price: $0.00
Buy Tickets