Dream Along With Me: The Music of Perry Como
Dream Along with Me" the music of Perry Como and more starring Variety Artist, Stand Up Comedian, Musical Comedy Actor & Vocalist "Mr. Saturday Night" Warren Schein (ok it is Thursday & Friday but who's counting)! Tom LaMark is on the "88's! What a great way to end our 2022 season!
Our menu is a Cup of Soup du Jour, Warm Rolls & Butter, Chicken Picatta OR Baked Schrod w/ Classic Crumb Topping. Both meals come with Whipped Mashed Potatoes, Seasonal Vegetable, New York Cheesecake and Coffee, Decaf and Tea. NOTE: You will be asked to make your choices at checkout.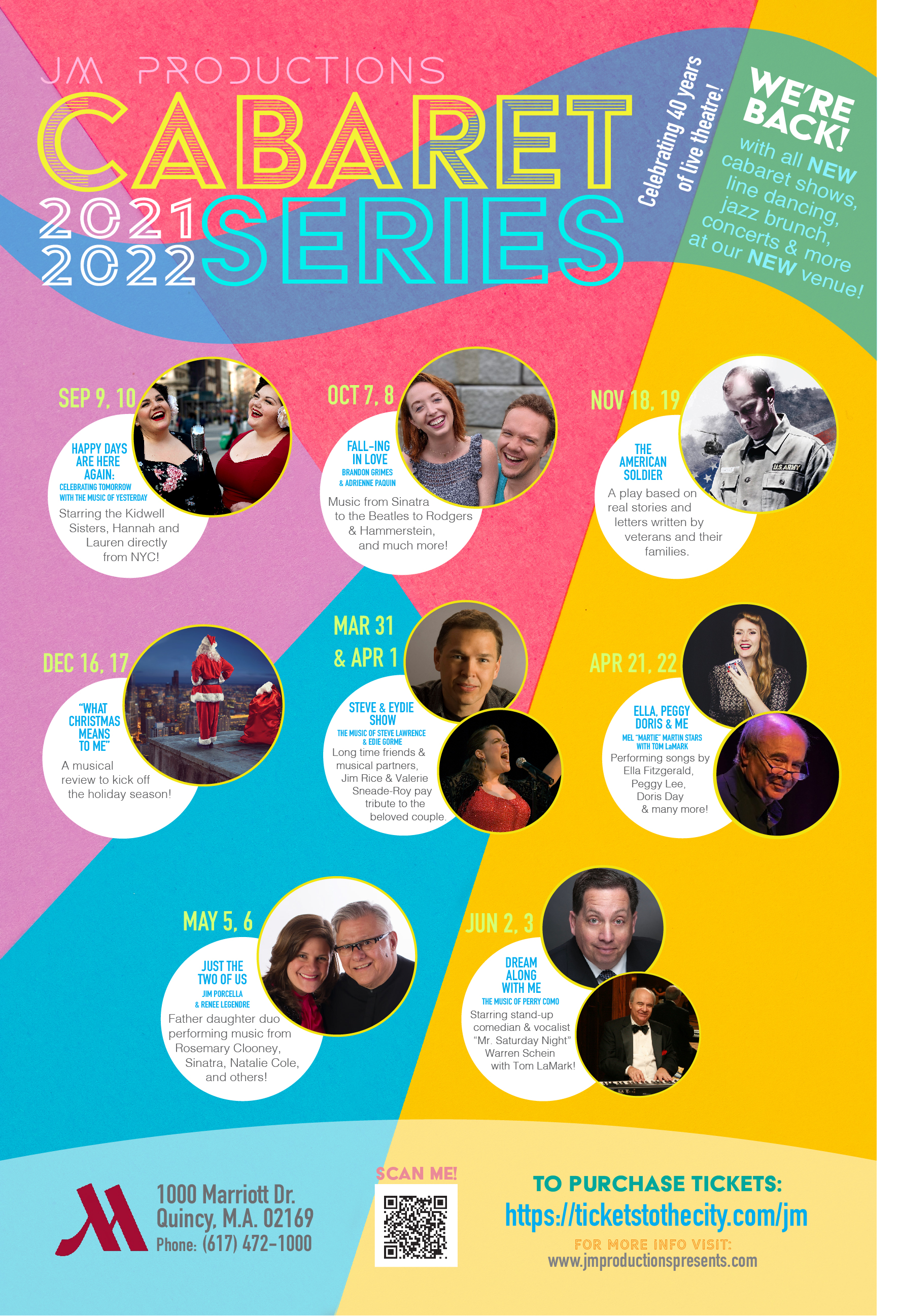 Marriott Hotel 1000 Marriott Drive Quincy, MA 02169
Marriott Hotel 1000 Marriott Drive Quincy, MA 02169
Thursday, June 2 @ 11:30 am
Friday, June 3 @ 11:30 am
Friday, June 3 @ 6:30 pm
Price: $0.0
Buy Tickets